Divi
Content Carousel

Module

Divi Content Carousel helps to create an interactive content slider where you can add a title, description, image, button, and more. Further, you can style these elements uniquely to make your website stand out.
3D Coverflow Carousel
Horizontal & vertical navigation
Massive content option
24 overlay effects
Trendy Section Layouts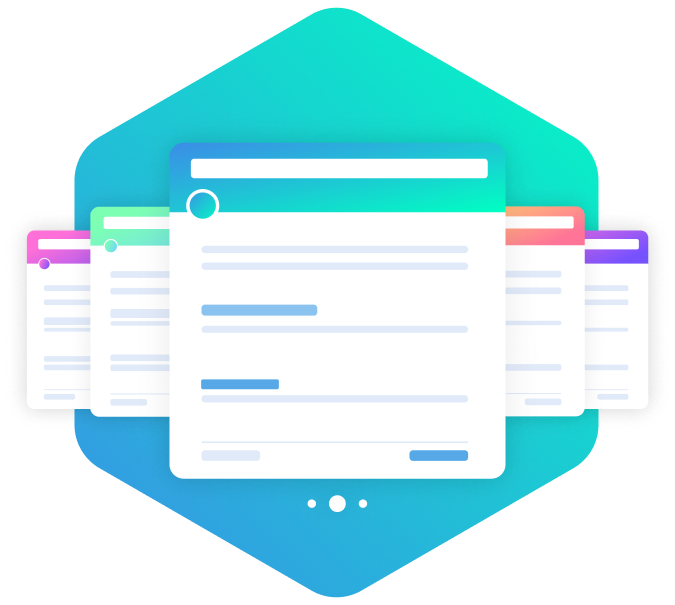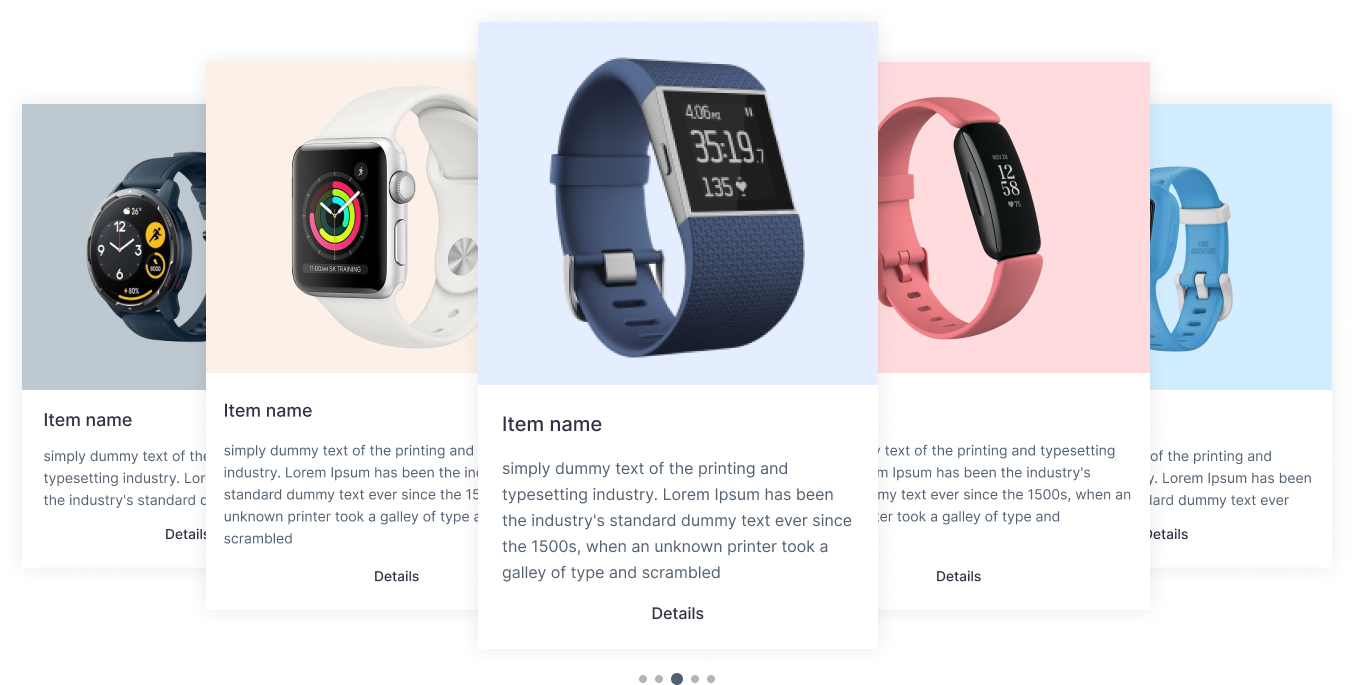 Create an Advanced Slider or 3D
Coverflow Carousel
Create an advanced content carousel for Divi or 3D Coverflow. Design an advanced slider or coverflow carousel with a 3D look and start an endless sliding automatically. Also, you can place stylish arrows and paginations in vertical and horizontal directions.
Massive Contents

Makes Your Carousel More Informative

Add a title, description, icon, image & button, and decorate every ingredient with an eye-catching appearance. 24 different types of overlay effects make your design as unique as you ever wanted for your Divi website.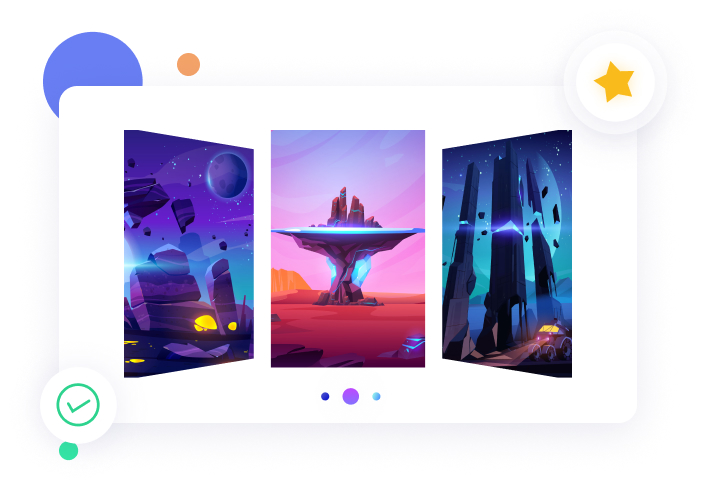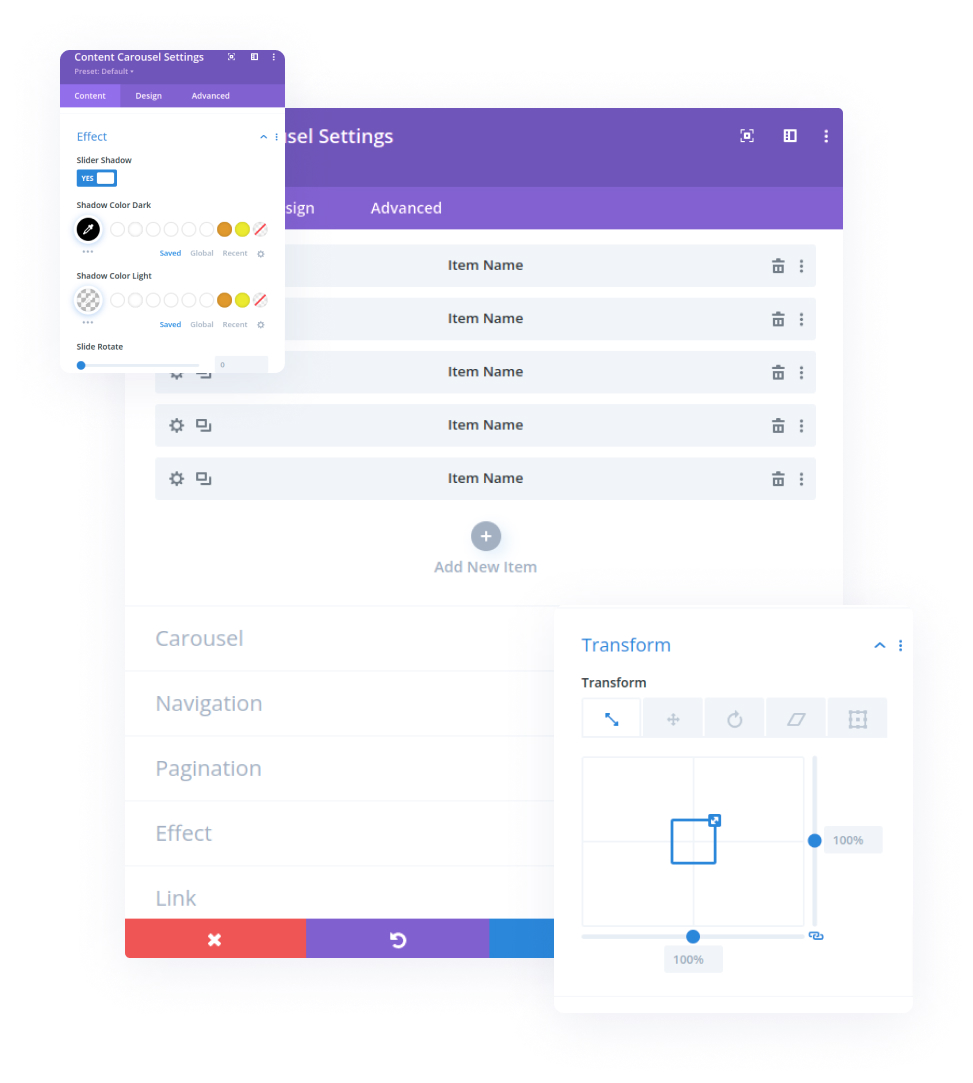 Why Should You Try Our Divi Content Carousel Maker
Our content carousel for Divi Builder is a compact solution to create and present anything on your website. It has several features that can help you with any situation or any design concept.
Slider and Coverflow carousels
24 distinct overlay effects for the slider
Highly customized Arrow navigation
Attractive pagination with grab icon
Use number instead of pagination icon
Loop, center slide, hover stage, and more
Horizon and vertical pagination direction
Place text, icon, image, and button
Great typography styler for slider content
Related Module
We build the carousel pack focusing on quality rather than quantity.
Our Divi carousel slider modules are the most stable, feature-riched, powerful, and easy to use.
Happy Client
It's the great creation for Divi Builder that I have ever landed my hands on. I was curious and bought this Divi plugin after hearing about the fame of the post-carousel module but I find others are also mindblowing. Highly recommended.
Name
Designation
Lots of content, easy to add, and very very pleasing on the eye, very cool effects. I am extremely happy with divi content carousel moduel, and I added several of the modules to my sites immediately, they are so slick and easy to add!
Name
Designation
I highly recommend Divi Content Carousel. Thanks to these solutions, you can create very modern and technologically advanced websites without very difficult coding knowledge. I recommend! Easily can display content in various way
Name
Designation
Every time I have a support inquiry for Divi Carousel , they respond super fast! Purchasing this plugin has been one of my best decisions ever. I am very satisfied with after sell support
Name
Designation
Good product — nicely displayed my content in carousel and laid out. But the plugin often doesn't update on time or easily. Not sure how important that is overall. But I'm totally glad I purchased the lifetime license.
Name
Designation
We were looking for a premium content carousel plugin in addition to Divi Builder. We tried most of the other popular plugins. DIVI Carousel is the only one to get very cool modules
Divi Advance Content Carosuel
Some Layout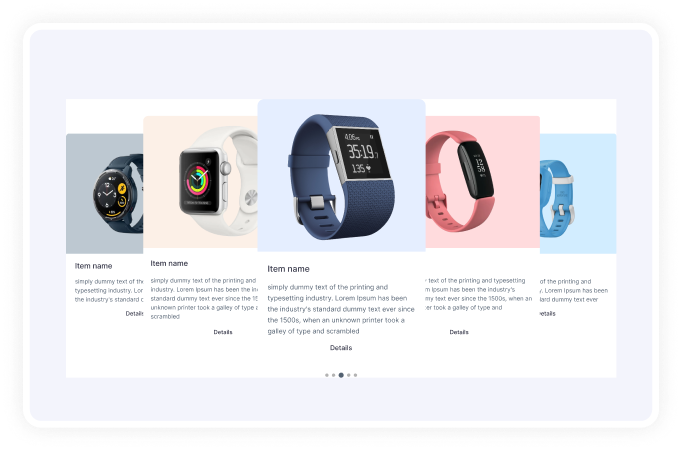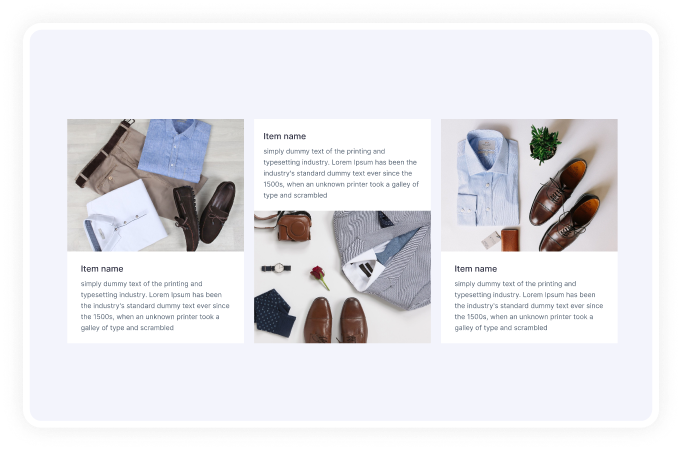 Want To Get Discount And Product Updates From Us?