Divi
Image Carousel

Module

Divi Image Carousel Slider breaks all your default builder limitations to present unlimited images under two different carousel layouts. Also, you can add multiple design elements to make the image more engaging. So, give it a try and get overwhelmed.
3D Coverflow Carousel
Horizontal & Vertical Navigation
Massive Content Option
24 Overlay Effects
Trendy Section Layouts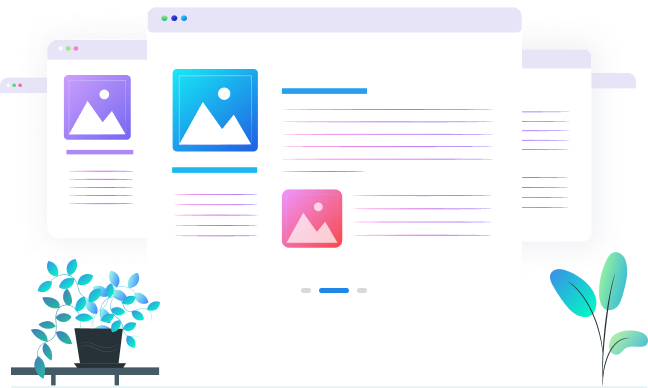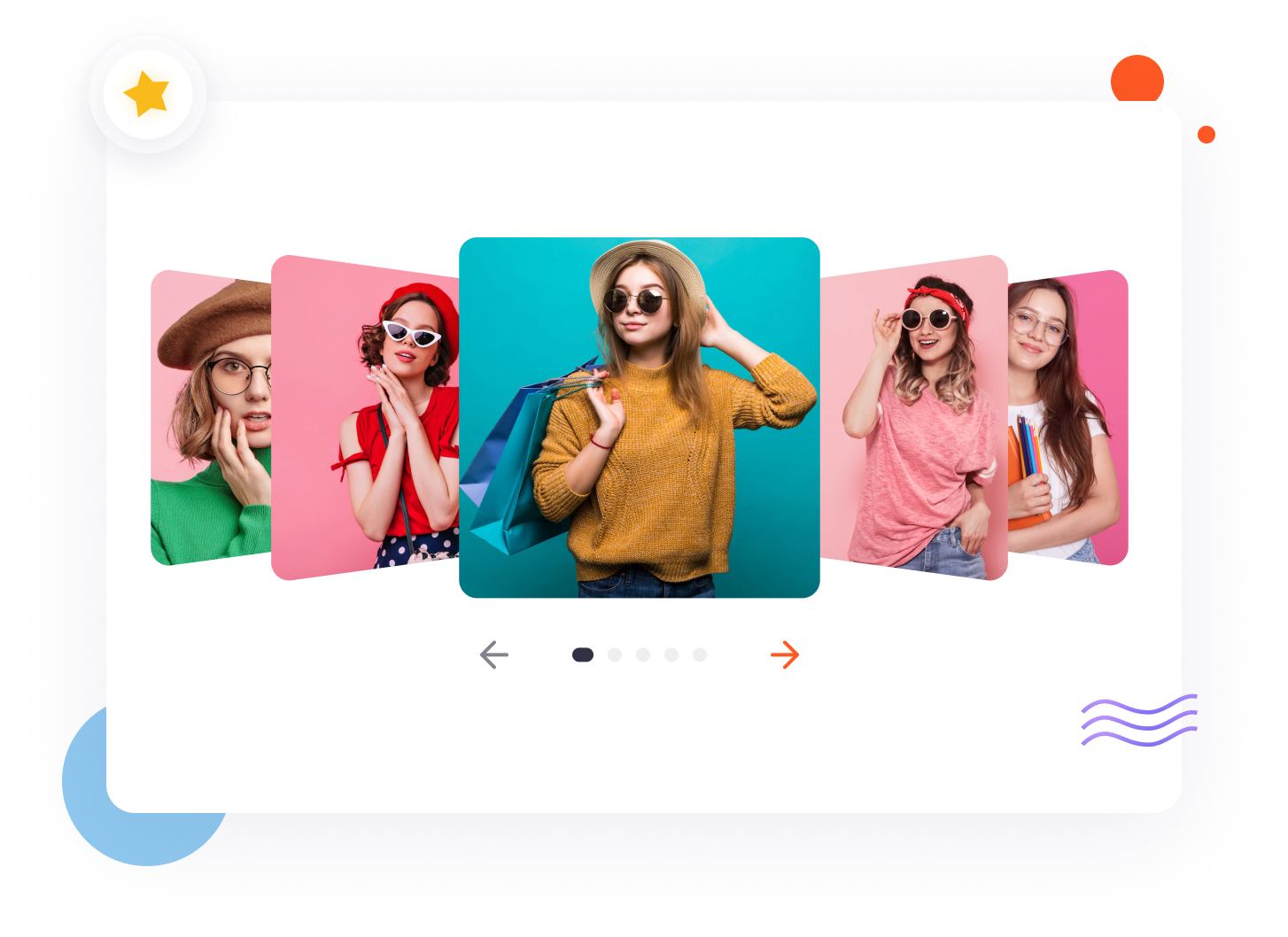 Dynamic Image Carousel for Divi:
 Slider & Coverflow Display
With our Divi image gallery carousel, you can creatively display pictures inside a slider or coverflow carousel. You are also able to utilize stylish arrow navigation, pagination, and a loop effect to slide images continuously. In addition, force your images to begin sliding automatically for an infinite amount of time.
Explore the Ultimate
 Image Carousel Maker for Divi
Divi image carousel maker can help you make your image more descriptive by adding a heading and subheading. You can choose a combination of typographic styles that look great together.
Additionally, you will have the flexibility to move the text anywhere on the image and use filtering effects to create an artistic blend with the design. It also includes image ALT-text to improve your SEO performance. Furthermore, our plugin allows you to create an amazing Divi scrolling image carousel that will catch everyone's eye.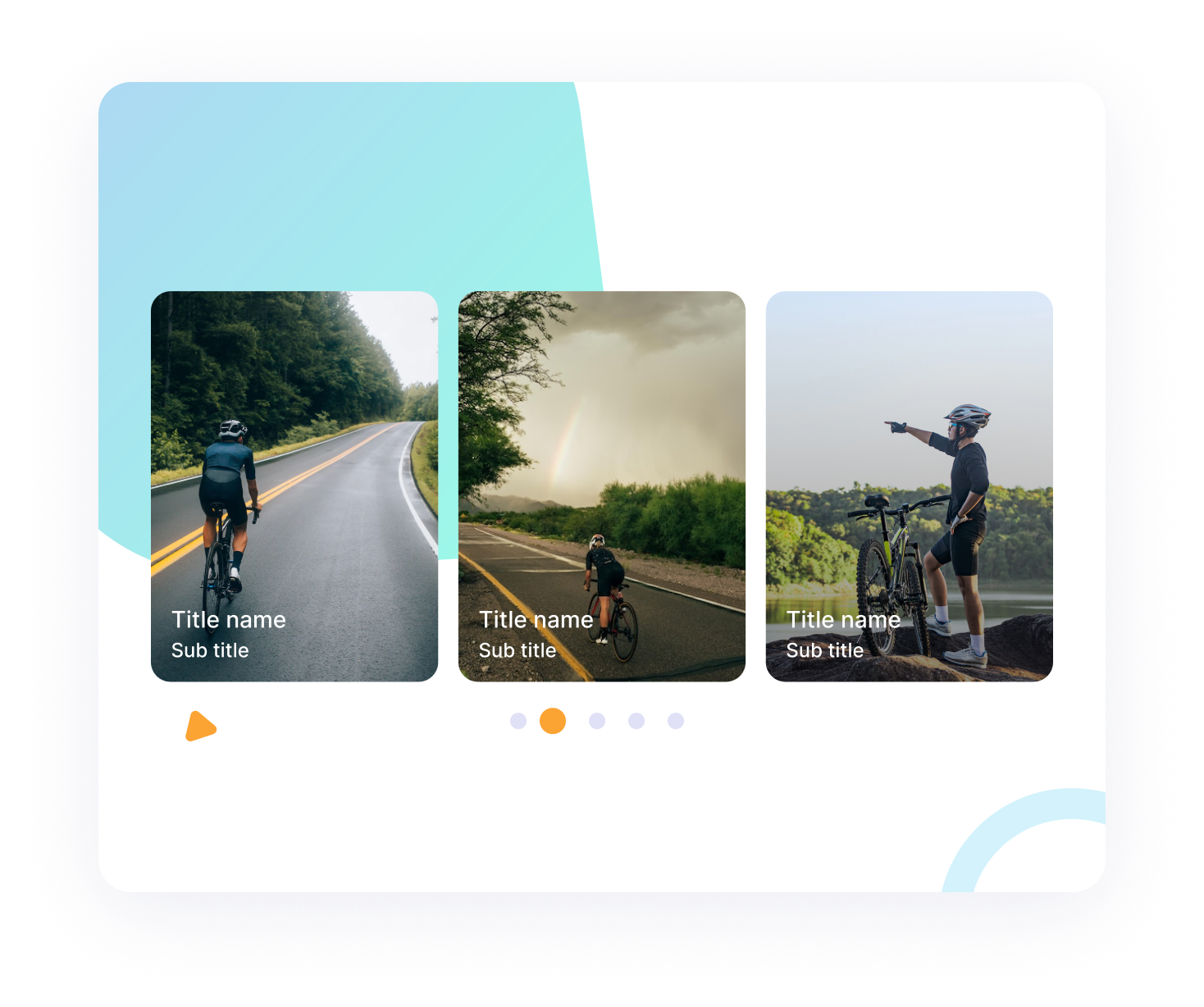 Why Divi Image Carousel Module is a Great Choice?
If you're looking for a image carousel module for your Divi theme, you'll find plenty of options out there. But why should you choose our image carousel module? We've made sure to include all the essential features, along with some advanced ones, right out of the box. Using our module, you can easily create an attractive image carousel that will leave a strong impression on visitors.

Add Your Title & Subtitle
You'll love the Divi image carousel maker because it's super convenient. You can easily add a title and subtitle to each image. That means you can come up with catchy phrases or add personalized messages effortlessly. It's a piece of cake!

Image Overlay Effects
With our Image Carousel Module, you have a range of customizable Image overlay effects at your fingertips. This allows you to add a personal touch to your images.

Optimize the way you want it
With Divi Image Carousel, you have a wide range of options to optimize your carousel. You can customize every element of your carousel slider, whether it's the background, color gradients, or basic features like image scaling. So go ahead and optimize your carousel exactly the way you want it!

Attention grabbing pagination
If you're designing a carousel with a pagination layout, adding a catchy icon can make a real impact. It has the power to influence visitors' minds. With the Divi Image Slider, you have the ability to create attractive and eye-catching paginations.

Image gallery carousels
If you want to make an unforgettable impression on visitors, an image gallery is essential. It adds value and showcases your work effectively. With the Divi slider, you can effortlessly create impressive image gallery carousels.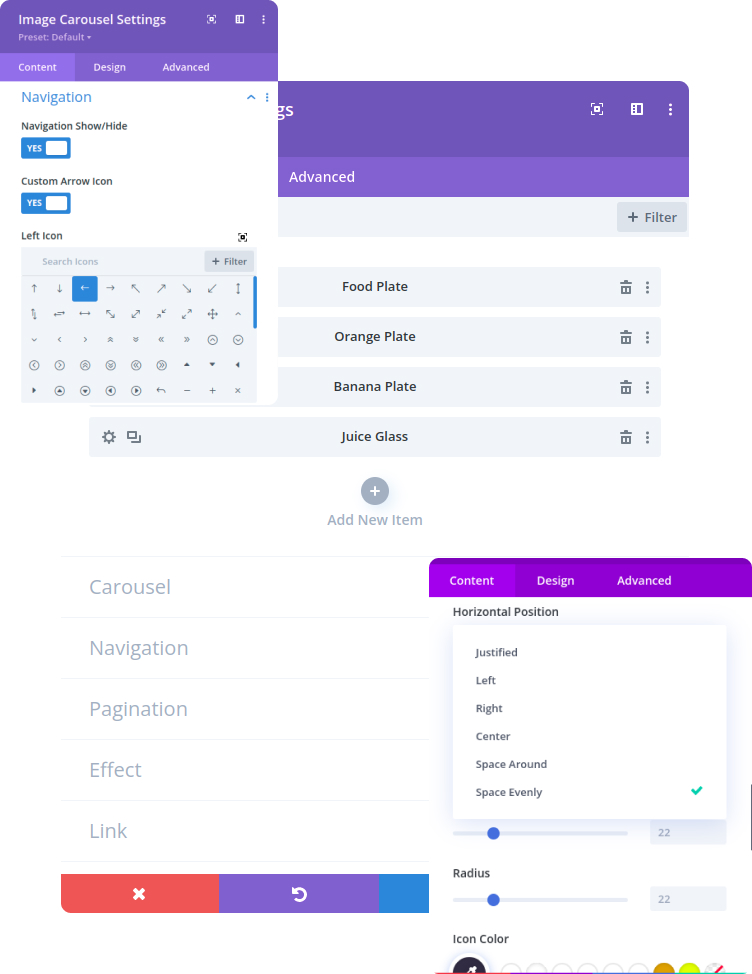 Features That Make Divi Image Carousel the Perfect Choice
Image Slider and Coverflow carousels

Image overlay effects

Alluring arrow navigation

Attention grabber icon for pagination

Individual customizer for title and subtitle

Center slide, hover, and more

Carousel animation speed controller

Adjust the gap between image slides

All other regular carousel features

Slider shadow effect with customization

Image gallery carousels

4 carousel types: Slider, Coverflow, Cube & Flip

Scrolling image carousels

Place the image anywhere on the carousel

Open the image on hover mode from 9 different places

Comprehensive padding margin options

Customize the caption, button, and border of each slider
Related Module
We build the carousel pack focusing on quality rather than quantity.
Our Divi carousel slider modules are the most stable, feature-riched, powerful, and easy to use.
Happy Client
It's the great creation for Divi Builder that I have ever landed my hands on. I was curious and bought this Divi plugin after hearing about the fame of the post-carousel module but I find others are also mindblowing. Highly recommended.
Name
Designation
I am extremely impressed with Divi Image Carousel modules and support. I am very pleased that get a premium quality plugin in free !!. Divi Image carousel module is completely free and its has outstanding features.
Name
Designation
Divi Image carousel is hands-down the best divi carousel plugin I have ever purchased. The product is packed with features, the UI is slick and professional, and the team constantly adds great new modules.
Name
Designation
Divi Carousel is definitely the best plugin for Divi Theme for creating carousel. It extends Divi with tones of new Features and Modules, it's very easy to implement and use. Thanks for creating it!
Name
Designation
Best Divi plugin so far. I'm using these excellent tools on every customer website for creating image showcases. Even the layouts are pretty professional. Thank you, guys.
Name
Designation
Creating an image carousel with Divi carousel plugin is an easy-to-use, fast plugin that makes websites look great with minimal effort. Love it!
Divi Image Carousel Free 
Some Layout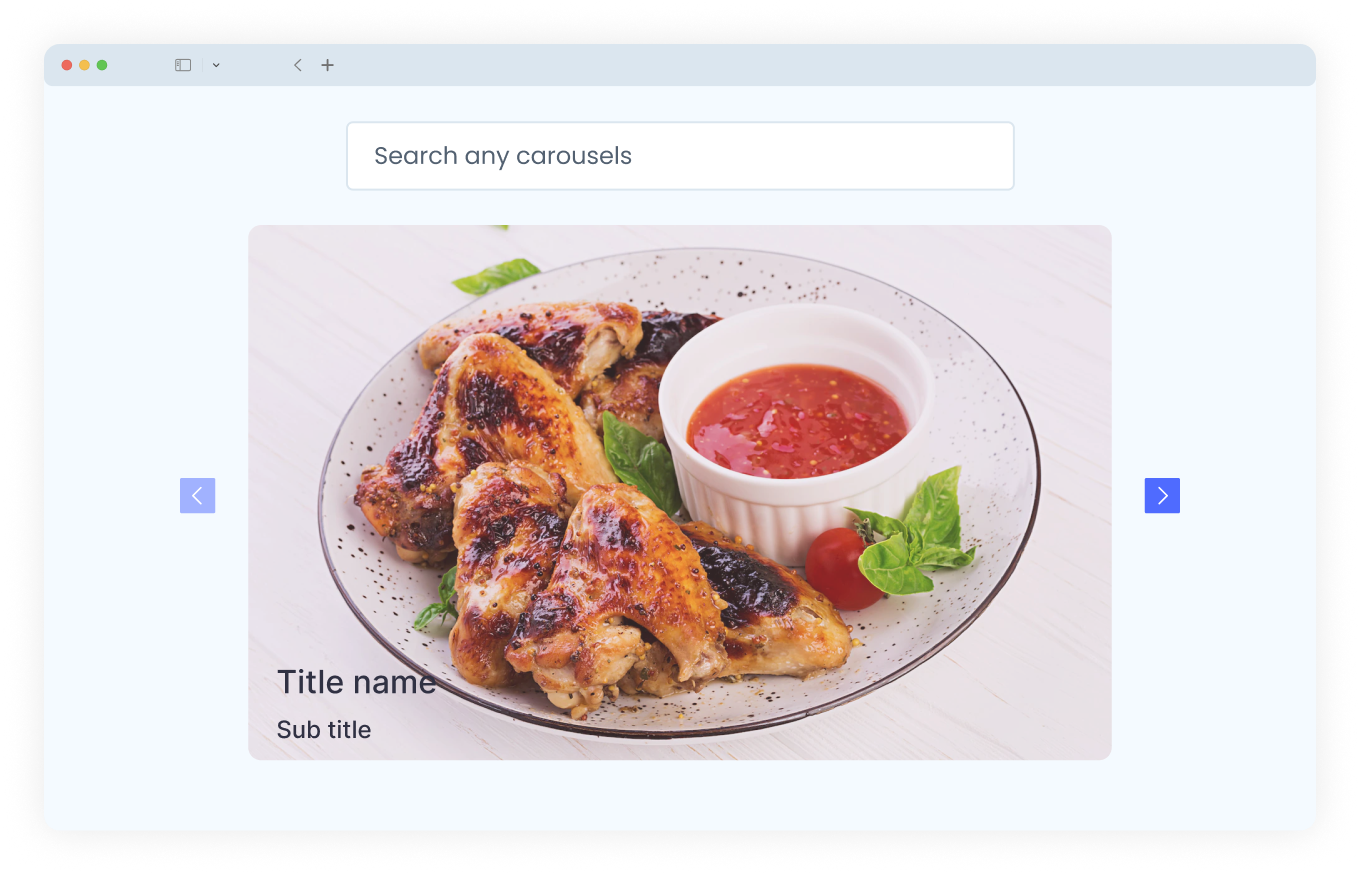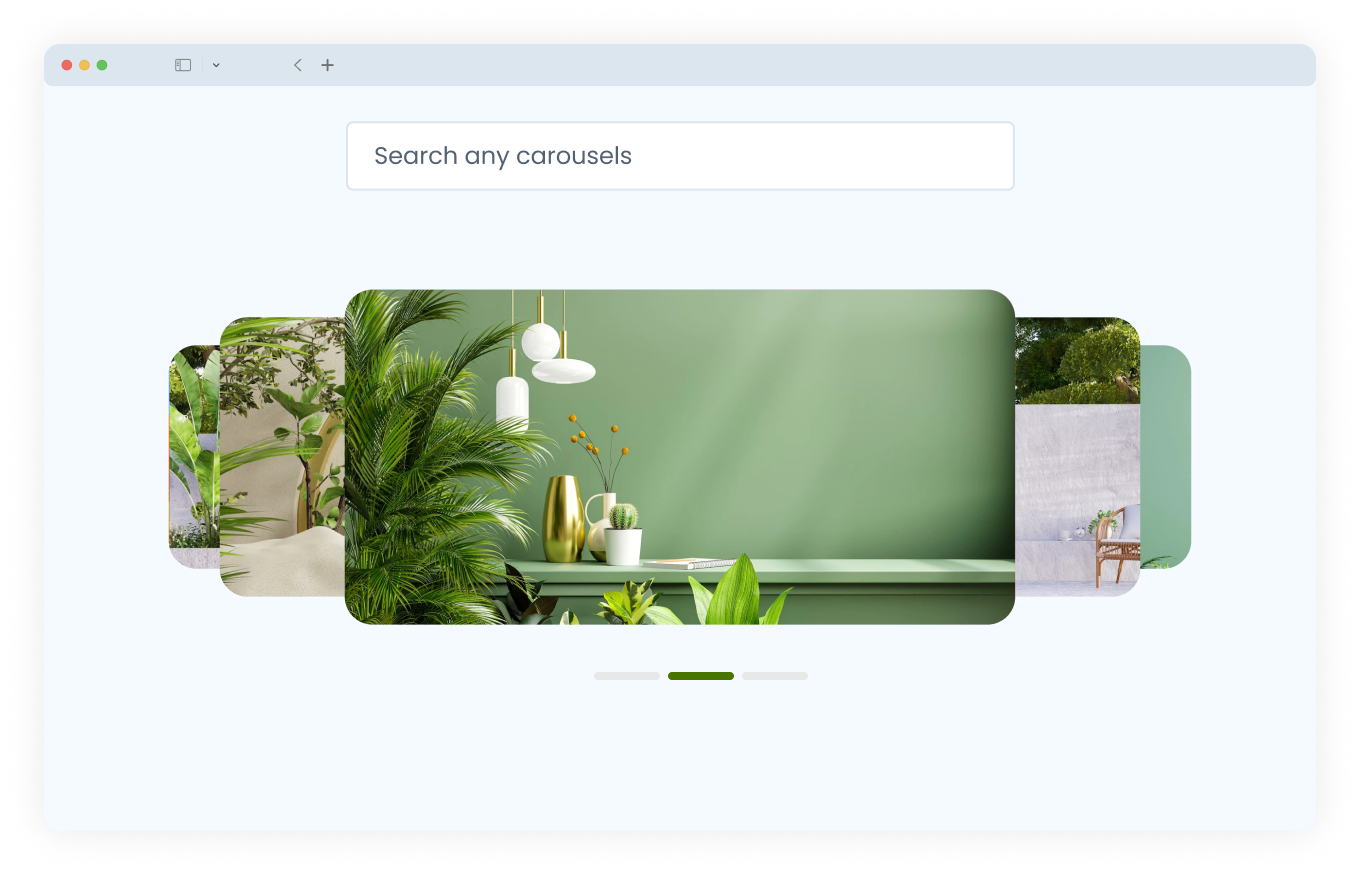 Want To Get Discount And Product Updates From Us?