Divi
Product Carousel

Module

The Divi Product Carousel Module is a plugin that lets you showcase all your WooCommerce products in a slider with a stylish 3D coverflow effect. This slider allows you to add a custom product filter and comes with five high-quality prebuilt filters to enhance the display of your shop's products.
WooCommerce Integration

6 Different Product-Type Filter

Custom Product-Type Filter for Slider

Full Control Over Product Selection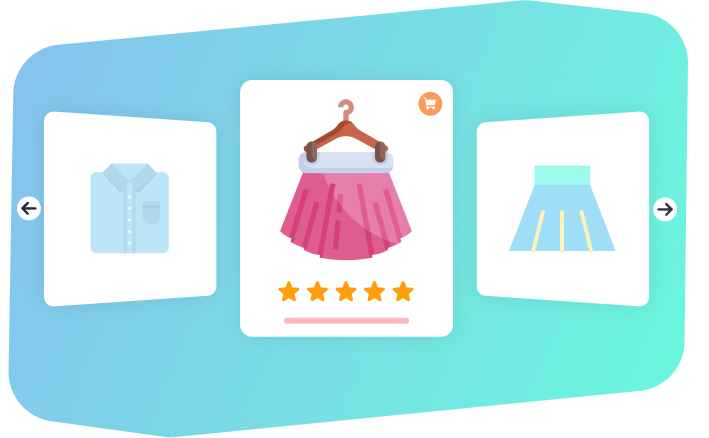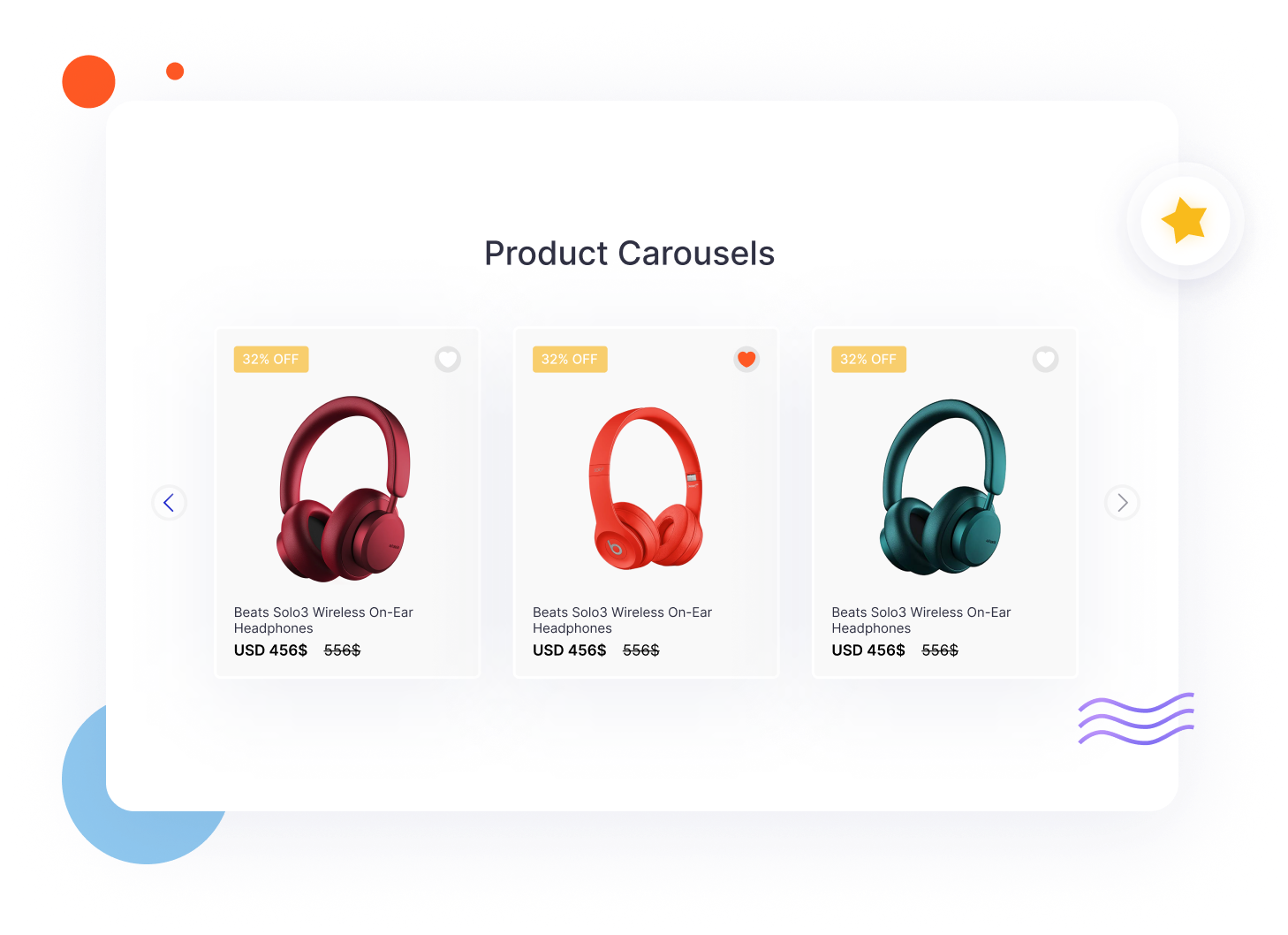 Increase Engagement with a Dynamic Product Carousel Display
The Divi product carousel slider is an excellent tool that seamlessly integrates with the Divi theme builder. It enables you to create multiple product carousels for your WooCommerce website. Highlight a variety of product categories, including new arrivals, popular items, discounted products, best sellers, and top-rated items.
Moreover, this module offers extensive customization options, making it effortless to design captivating layouts for your carousels. With this powerful feature, you can attract more customers and enhance the visual appeal of your website.
Increase Conversion Rate with Divi Product Carousel for WooCommerce
Every product consists of important components such as the title, description, main image, regular price, and sales price checkout button. Our module empowers you to have full control over all these elements, from the font style to the arrangement.
Additionally, we offer a variety of ready-made designs that can be easily downloaded from our demo page, simplifying the process for designers to create attractive carousels.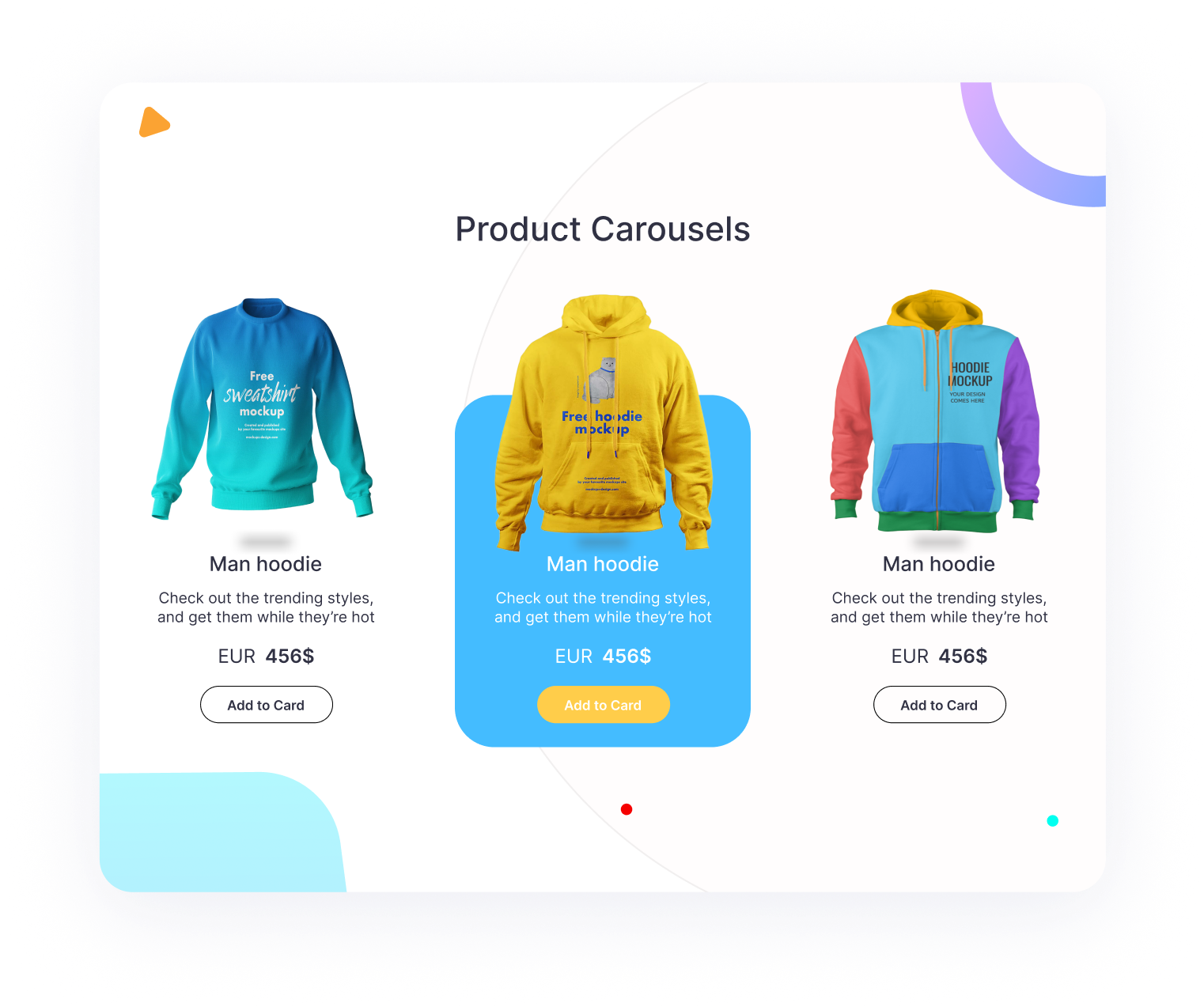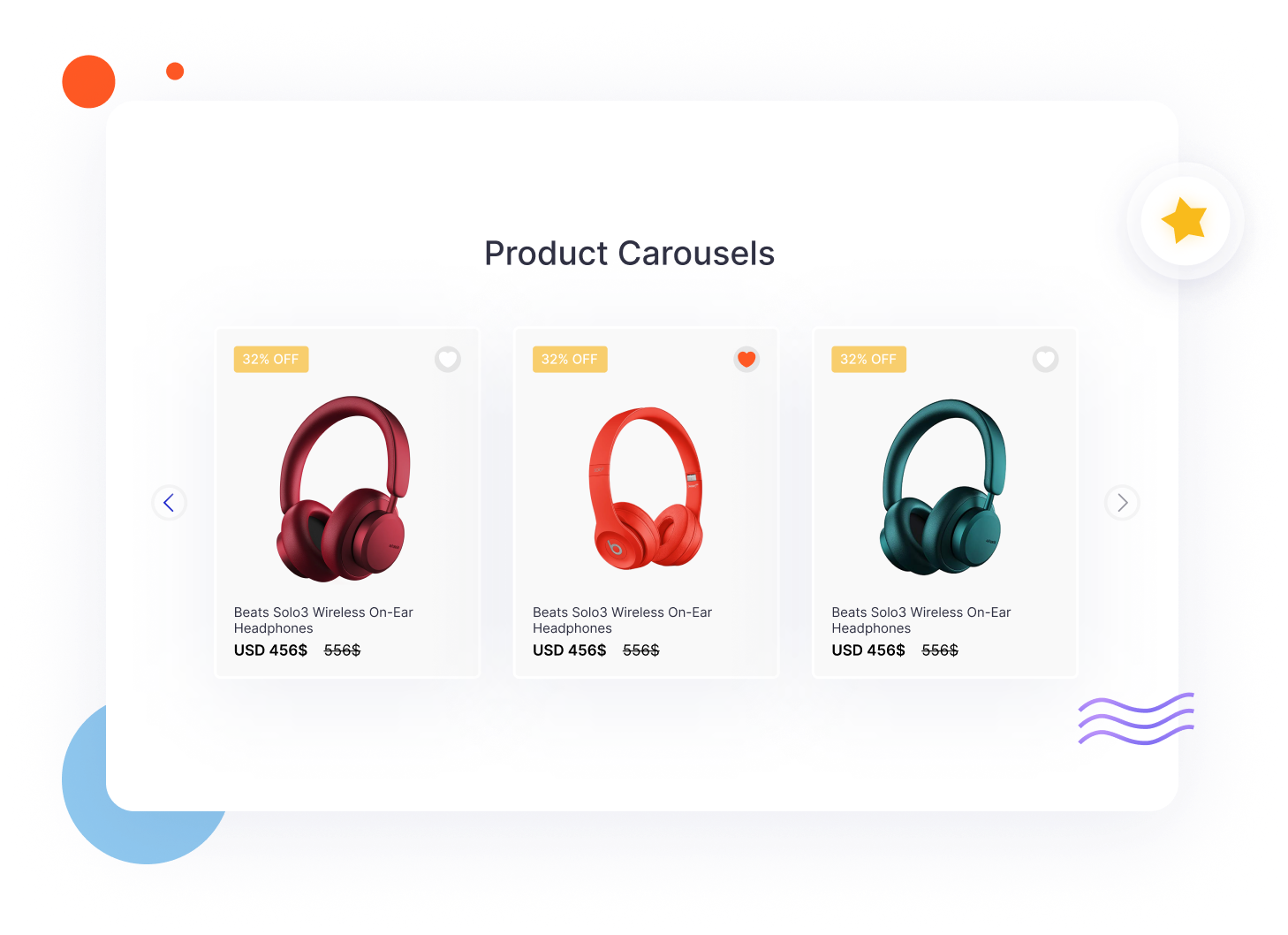 Why Choose Our Product Carousel Module?
This module offers a plethora of distinct features that can greatly enhance the design of your WooCommerce shop. By showcasing your products in an attractive manner, this module can effectively convert users into customers. You can easily create the product carousel of your dreams using this module.

Unique Features
We offer a wide range of unique features that allow you to design your WooCommerce shop with fantastic creativity.

Eye-Catching Product Display
Our module helps convert users into customers by showcasing your products in an eye-catching manner.

Customization
Enjoy extensive customization options, including typography styles, arrow navigation, slide gaps adjustment, and individual element customization.

Flexibility
Customize wrapping for each component, determine the number of product sliders, and adjust settings based on device type.

Styling Options
Style product pricing, discounts, add-to-cart functionality, ratings, and add personalized text for additional product details.

Easy-to-Use
Our module is designed to be user-friendly, making it simple for you to create the product carousel you desire.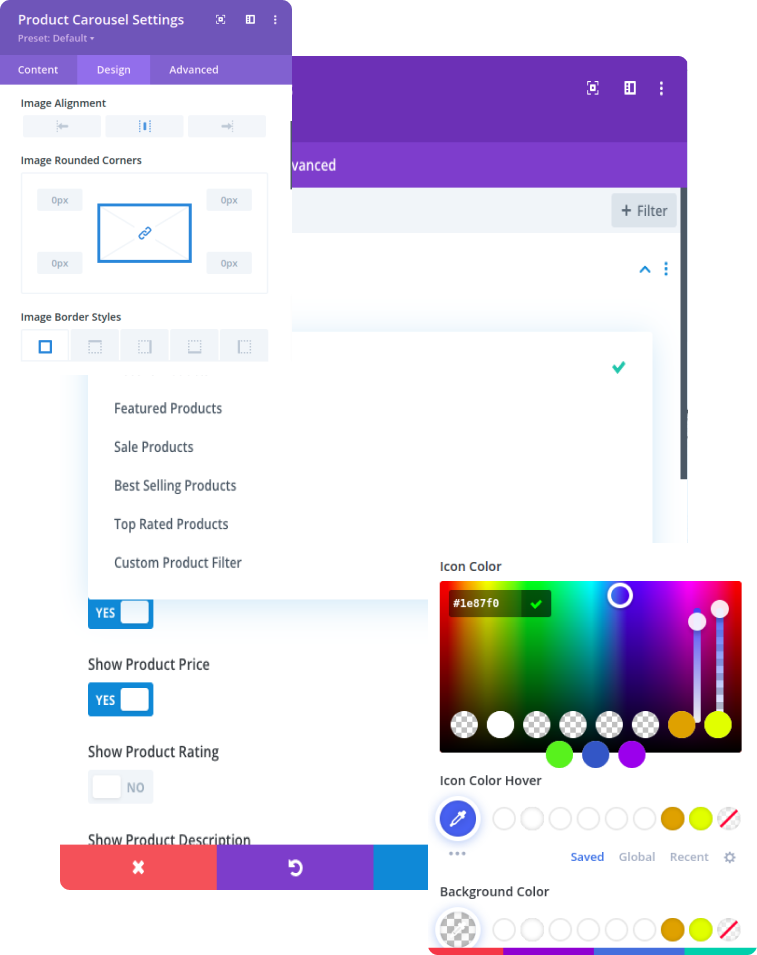 Advanced Features of Product Carousel Slider for Divi:
Several product display categories for show product

Product sliders and coverflow carousels

Customizable typography styler

Highly customized arrow navigation aids

Adjustable gap between post slides

Customizable indivisual elements

Customized padding and margin settings

On hover, display or conceal Woo elements

Customizable wrapping for each piece

Personalized text for adding more product details
Related Module
We build the carousel pack focusing on quality rather than quantity.
Our Divi carousel slider modules are the most stable, feature-riched, powerful, and easy to use.
Happy Client
It's the great creation for Divi Builder that I have ever landed my hands on. I was curious and bought this Divi plugin after hearing about the fame of the post-carousel module but I find others are also mindblowing. Highly recommended.
Name
Designation
I am very impressed to use the product carousel on my website. Divi carousel plugin has cool features to show the woocommerce product in a slider or carousel mood. I buy it and am happy to use it.
Name
Designation
This plugin just does what divi is missing. Almost all carousel modules come in handy for any site. awesome, quick, and in-dept costumer support!
Name
Designation
A fantastic easy to use in a website for product shows, constantly updated and reviewed. Most importantly, the support and response times are faster than any other plug-in company I have dealt with.
Divi Product Carosuel
Some Layout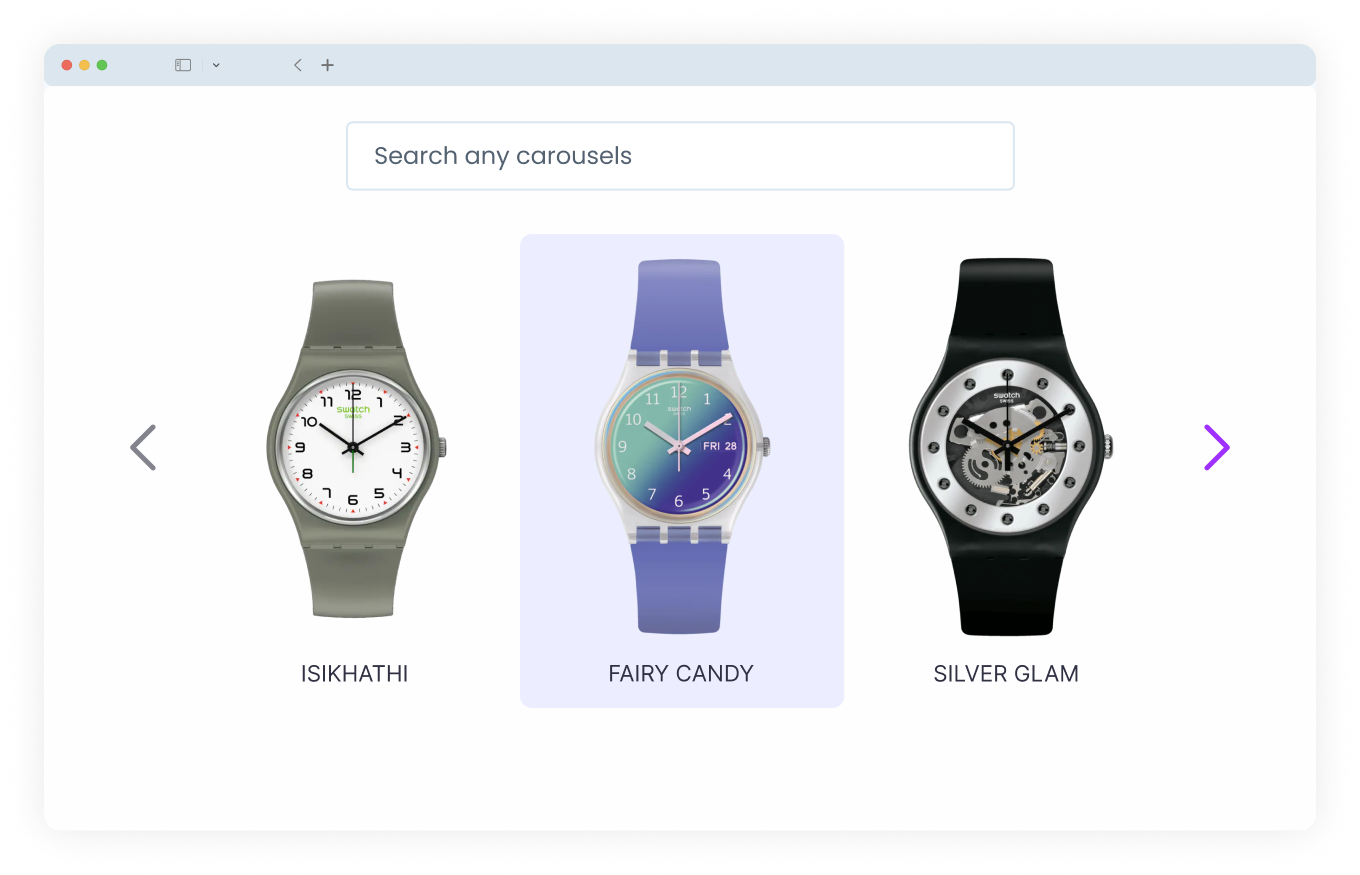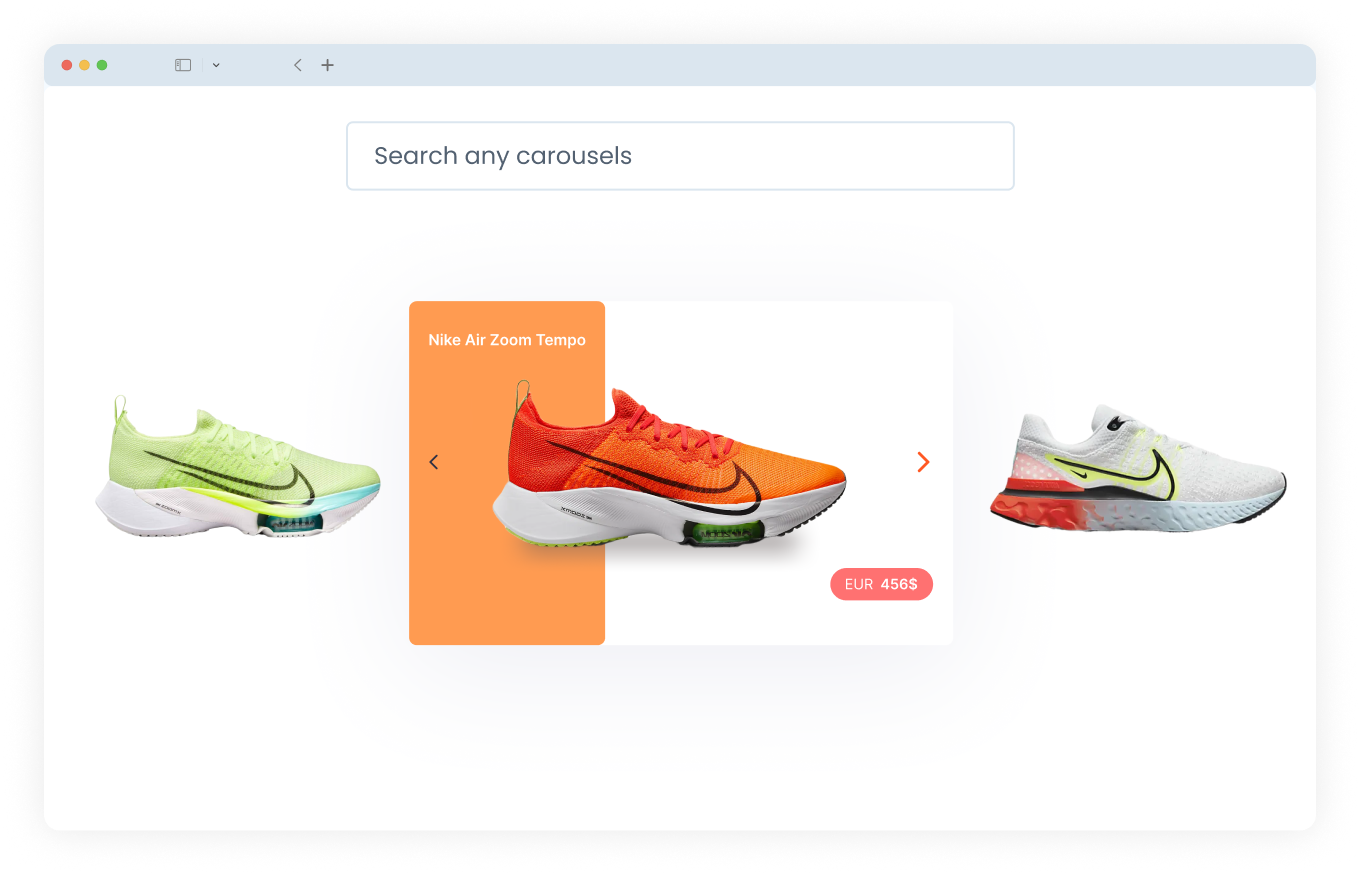 Want To Get Discount And Product Updates From Us?