Divi
Logo Carousel

Module

Our Divi Logo Carousel module is a tool that lets you show off logos in a cool sliding display. You can make it look even better by customizing it to match your brand's style. This can help make your brand more well-known and respected.
Huge Logo Customizers
Ready-to-Use Section Layouts
Dynamic Dots Navigation
Responsive for Any Device
Smooth Scrolling Effects
Advanced Stylers and Navigators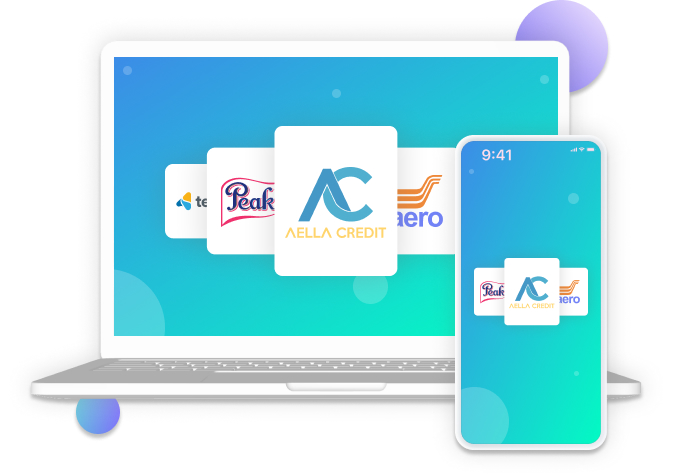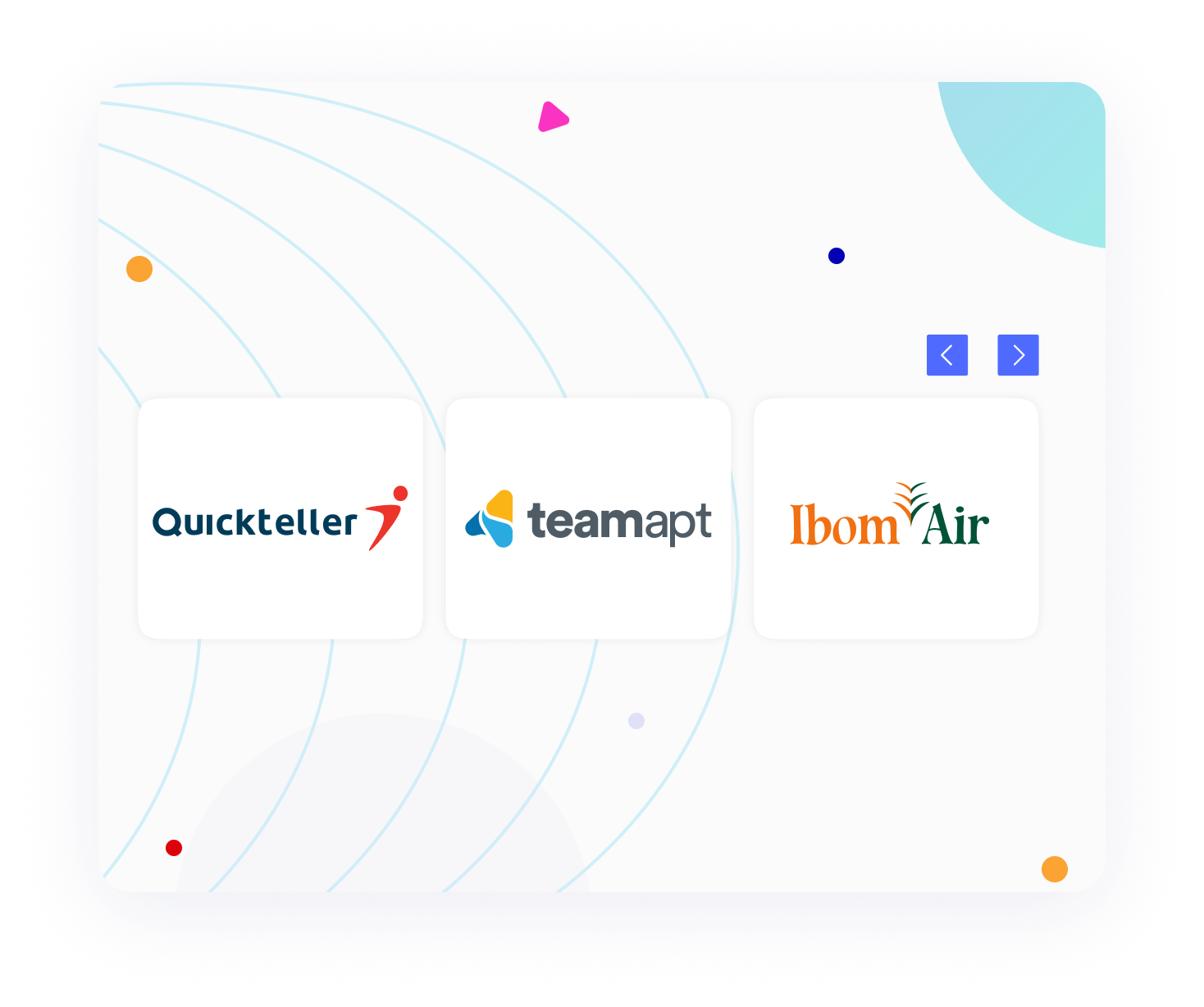 Create
 Brand

Identity with Divi Logo Carousel Plugin

Create a trendy logo carousel slider for Divi Builder that includes eye-catching page numbers and arrows for navigation. Additionally, you can set the slideshow to play continuously and pause when visitors interact with it. Take advantage of all the other advanced carousel features to make your design stand out.
Enhance Your
Client Logo Carousel

in Divi

Our Divi logo slider allows you to easily add multiple logos to your website. Each logo can have its own descriptive text and links for navigation. You have the freedom to customize each logo with colorful backgrounds, borders, shadows, and filtering effects.

Additionally, you can create a visually pleasing space between each logo. So, experience the convenience and flexibility of our Divi logo slider on your website today!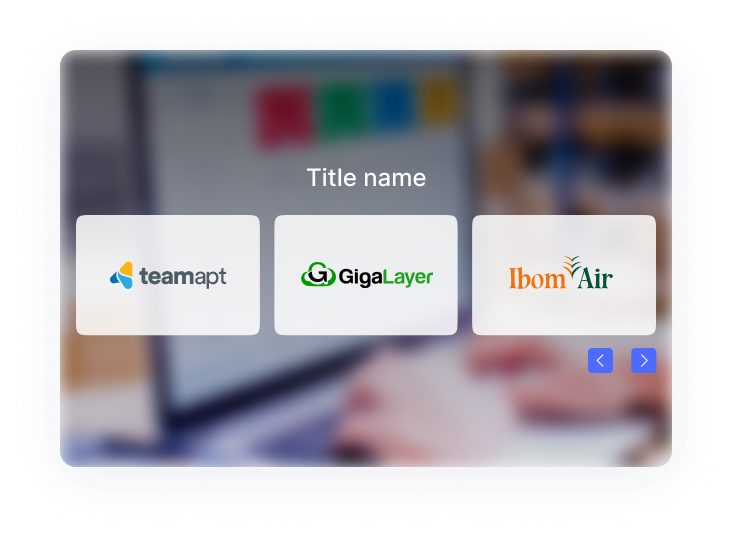 Why Our Divi Logo Carousel Maker is the Best?
Our logo carousel maker for Divi Builder was built using extensive research and development. By installing our user-friendly logo slider module, you can effortlessly showcase your logos in an impressive and customizable manner.

Transitions and Filters
Our Divi Logo Carousel module offers a wide range of transition effects and filtering options. You can choose from regular sliders, 3D coverflow, cube, flip effect, and more. In addition, you can incorporate captivating captions, buttons, logo scale effects, overlays, hover effects, and many other cool effects to make your logos truly stand out.

Responsive for Any Device
Our logo carousel module is fully responsive, ensuring that your logo showcase looks great on any device or screen size. Whether your visitors are browsing on a desktop, tablet, or smartphone, the carousel adapts and maintains its visual appeal and functionality.

Huge Logo Customization Options
Our logo module for Divi offers huge customization options to ensure your logo display looks exactly the way you want it. You can customize the appearance of each logo, including backgrounds, borders, shadows, and filtering effects. This level of customization allows you to create a unique and eye-catching logo carousel that represents your brand perfectly.

Smooth Scrolling Effects
Enhance the visual experience with smooth scrolling effects. As visitors interact with the carousel, they will appreciate the fluid and elegant transitions between logos, creating a polished and professional impression.

Advanced Stylers and Navigators
With our logo carousel module, you have access to advanced stylers and navigators. These features allow you to further customize and fine-tune the appearance and behavior of the carousel, giving you full control over its design and functionality.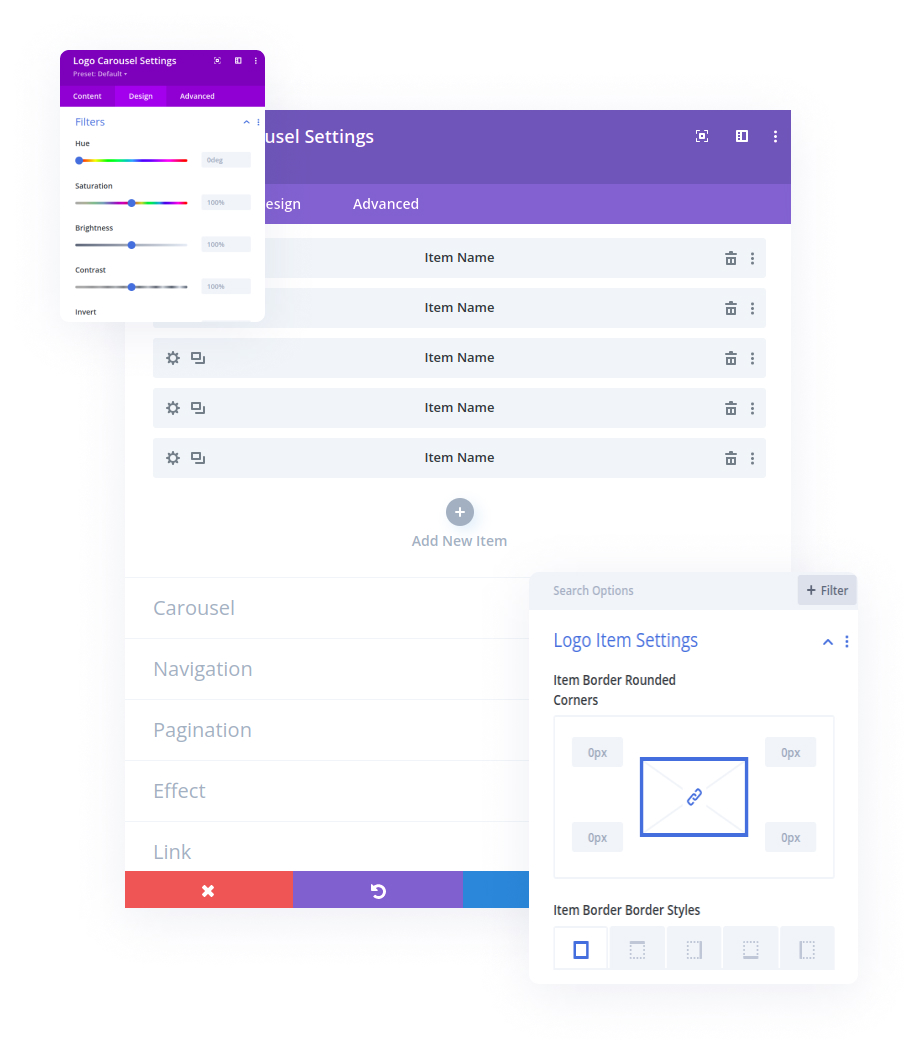 Powerful Features of Our Divi Logo Carousel Module
Logo slider autoplay with loop effect
Arrow navigation with custom icon
Slider movement on mouse scrolling
Keyboard pagination feature
Dynamic bullets option for pagination
Logo slides equal height feature
Stop slider movement on hover
Smooth scrolling effects
Advanced logo customization
Control over spacing and motion
Logo width and height adjustment
Responsive carousel design
Related Module
We build the carousel pack focusing on quality rather than quantity.
Our Divi carousel slider modules are the most stable, feature-riched, powerful, and easy to use.
Happy Client
It's the great creation for Divi Builder that I have ever landed my hands on. I was curious and bought this Divi plugin after hearing about the fame of the post-carousel module but I find others are also mindblowing. Highly recommended.
Name
Designation
I have been using divi for last 2 years. But I feel it has limitations in creating slider and carousel for show my client's logo. This plugin immediately easily solve this issues. Thanks
Name
Designation
Support of Divi Carousel is superb. Very fast in answer and real help. Also, all item of divicarousels.com are very useful for creating sites with very nice and responsive animations.
Name
Designation
My query was dealt with within 2 hours, I was provided with the CSS I needed to complete a slight customization to the Logo Carousel on my divi theme. Very impressive service!
Divi Logo Carousel Slider
Some Layout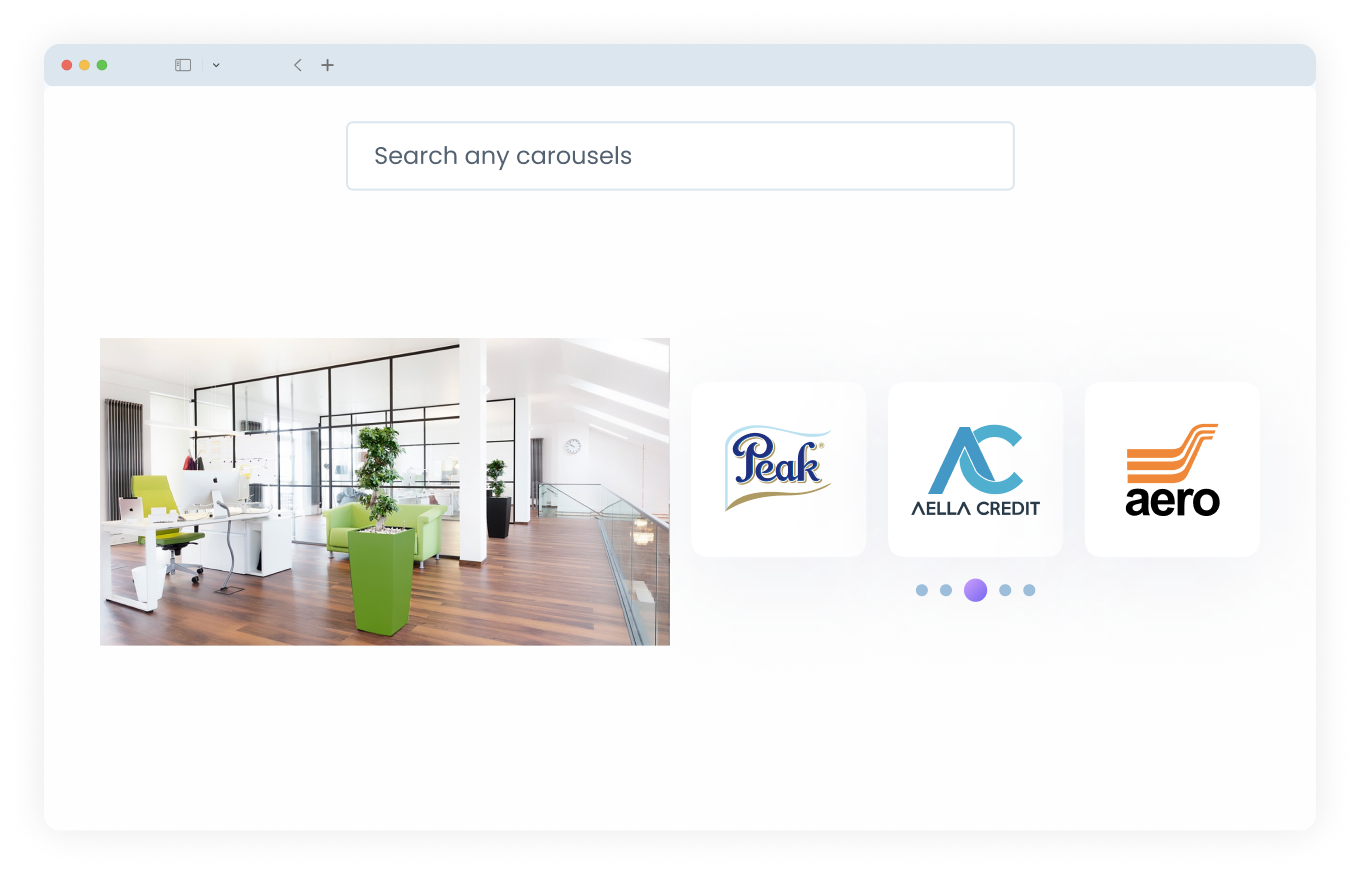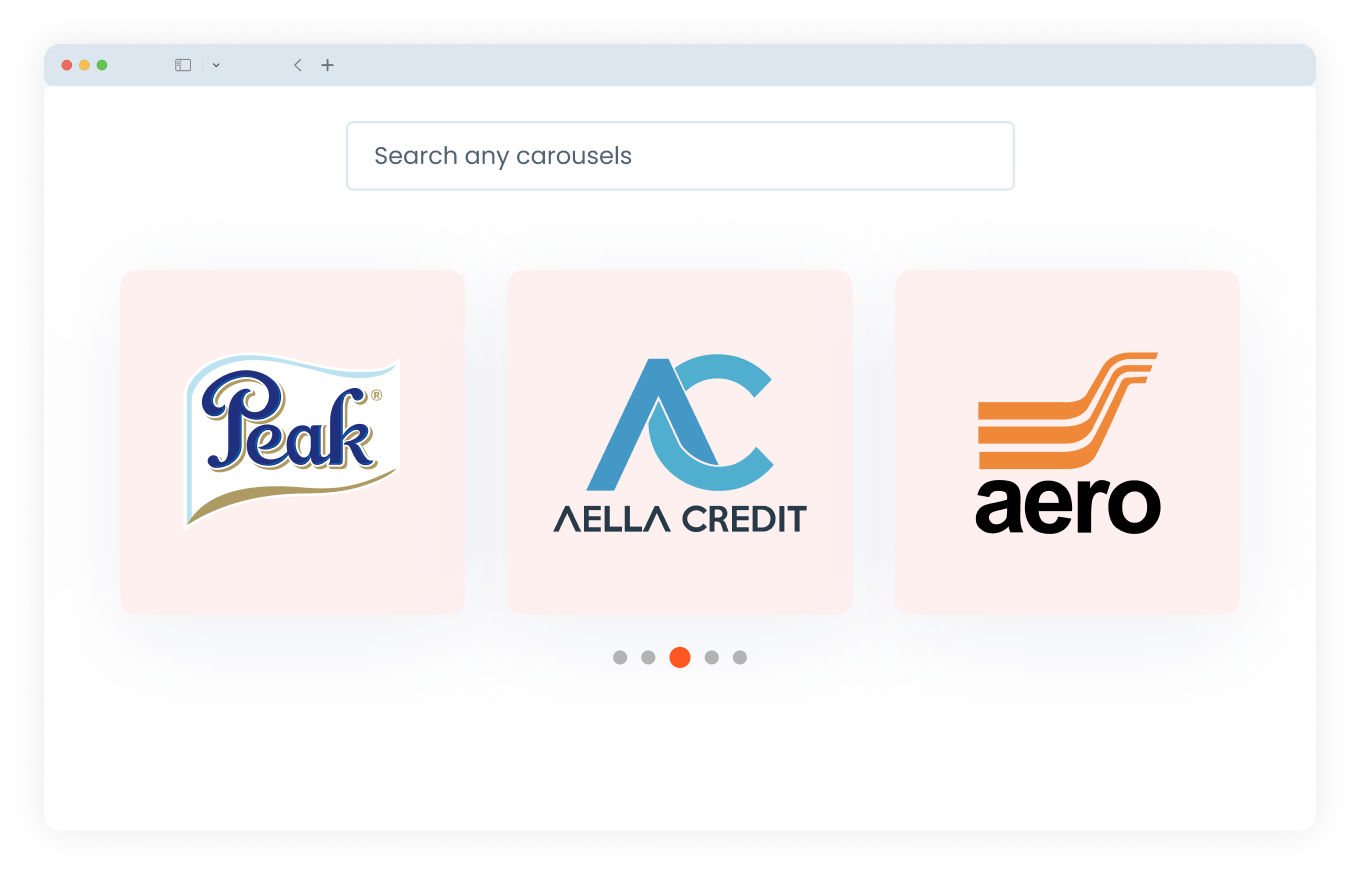 Want To Get Discount And Product Updates From Us?