The Divi Logo Carousel is a versatile plugin for the popular Divi theme, allowing you to showcase your partners, clients, or sponsors in a professional and attractive way. This plugin makes it easy to display a rotating collection of logos, creating a dynamic and engaging element for your website.
Easy to Use and Customize
The Divi Logo Carousel is incredibly easy to use, with a drag-and-drop interface that allows you to add logos and customize your carousel with just a few clicks. You can choose the number of logos to display, the speed of the transition, and the appearance of the navigation arrows and dots. In addition, the plugin includes a variety of design options, such as the ability to add custom captions, set the size and position of the logos, and even add custom CSS.
Mobile Responsive and Touch-Friendly
The Divi Logo Carousel is fully responsive, meaning that it will adjust to the size of the device being used to view your website. This makes it a great option for showcasing your logos on both desktop and mobile devices. Additionally, the carousel supports touch and swipe gestures, making it easy for users to navigate on their smartphones and tablets.
Integration with the Divi Theme
The Divi Logo Carousel is designed specifically for the Divi theme, which means that it integrates seamlessly with your website and is easy to manage from your WordPress dashboard. This allows you to quickly and easily add new logos, change the design of your carousel, and update the content as needed.
A Great Option for Showcasing Your Partners and Clients
The Divi Logo Carousel is an essential tool for businesses, organizations, and individuals looking to showcase their partners, clients, or sponsors. With its ease of use, customizable design, and seamless integration with the Divi theme, it's a great option for anyone looking to create a professional and attractive element for their website.
In conclusion, the Divi Logo Carousel is a powerful and user-friendly plugin that offers a variety of options for showcasing your partners and clients in a visually appealing way. Whether you're a business owner, organization, or simply someone who wants to showcase your relationships, this plugin is a great option for adding visual interest and dynamic movement to your website.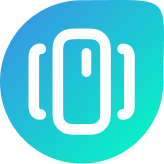 Divi Carousels Plugin is the ultimate solution to create any Divi sliders. We are working to build a better Carousel slider for Divi builder for the last 2 years.