Here's a step-by-step guide on how to add the Divi Logo Carousel Module using a free video tutorial:
Go to your website dashboard and find the page or post where you want to add the logo carousel.
Click on the "Use Visual Builder" button to enable the visual builder.
Click on the "+" icon to add a new module and select the "Logo Carousel" module.
In the "Content" tab, click on the "Add Logos" button to upload the logos you want to display in the carousel.
In the "Design" tab, you can customize the appearance of the logo carousel, such as the logo size, logo alignment, and background color.
To see a video tutorial on how to add the Divi Logo Carousel Module, you can search for "Divi Logo Carousel Module tutorial" on YouTube. There are many free video tutorials available that will show you how to add the module and customize it to your liking.
Once you've completed your customization, don't forget to save and preview your changes to make sure everything is working as expected.
I hope this helps!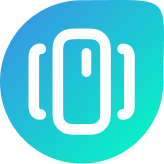 Divi Carousels Plugin is the ultimate solution to create any Divi sliders. We are working to build a better Carousel slider for Divi builder for the last 2 years.